I've been passively following along with The Lady Okie's Runners Tell All monthly link-up. Mostly because I've never considered myself enough of a runner to contribute a blog post to the link-up, and up until this point, I've been content just reading what others have to say. I particularly liked THIS post from Amanda about poop.
Except this month's topic is "Share a Running Picture" … And during my race from earlier this month, someone snapped my favorite running picture of me… ever. Most of my pictures from races turn out truly horrific.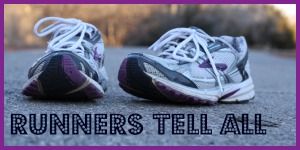 But first, you're going to need a little race recap to understand the feeling behind the photo…
Y'all know I love runDisney races, but man, you have to get up real early for them. You have to be on the bus early and at the pre-race location early and in your corral early or else you simply can't run. The flying pig was SO different. I guess living close to downtown helps.. But I left my apartment at 5:20, found a parking spot right next to the finish line at 5:25, and was at the starting line at 5:40… And the race didn't even start until 6:30.
I'm going to preface the rest of this by saying I am not a fast runner… I started out running with the 2:45 pace group, thinking I'd be able to stick with them at least until the hills, and then I might fall a little behind. I was going strong as we crossed the first and second mile markers in Kentucky, and then it all went south for me. First, my entire body started itching. Like, I probably looked like a crazy person running and scratching my arms, legs, head, face, etc. In hindsight, it was probably because of the sweat, but I was convinced I was having some kind of psychotic episode. THEN, my KT tape started peeling. Probably from the sweat and the itching. I couldn't peel it all the way off, so I just left it flap around. Meanwhile, I was running and itching and trying to keep my tape from peeling for about a mile before all the multitasking caused me to trip. And while I didn't actually fall down, my foot didn't quite feel the same after. I slowed down a little bit heading back into Ohio and through downtown because I knew if I kept up my pace, my foot would become a big problem real fast. At 4.5 miles I texted my mom and said "4.5, my foot hurts".
I kept a 13ish minute mile pace through about mile 7. Then the longest of the hills came. Mile 7 was my slowest at 16:08, and the only thing I could think while running walking up the hill was "ow, ow, ow, i think it's broken, ow. keep going." That's when I saw two of my friends waiting to cheer me on (Thanks Abby and Ryan!!!). I wanted to hug them, but I was all sweaty. I managed a high-five, said something about thinking my foot was broken and then attempted to run a few steps before the pain was too agonizing.
The rest of the race was either flat or downhill, which I thought would be a welcomed change… But the constant pounding of my foot on the ground sent shooting pains up through my ankle and into my calves. By mile 12 I was struggling. I was running 10 seconds, walking 10 seconds, because I knew I was approaching my former PR, and I wanted to beat it. I previously set my PR at the Niagara Falls Half when I was running with a hurt back, and I knew I could push through this to beat that time. (Remember, I've only done 4 of these, and I'm not very fast).
Right before the 13 mile marker, I ran into an "unofficial hydration station" that was handing out beer. (!!!!!!!!!!!) I chugged mine, and ran as fast as I could for the finish. One of my sorority sisters was at the finish line cheering on her husband and I came out of my finish-line trance long enough to hear her shout my name and turn to see her waving, and that gave me that extra push for the finish… THANKS AMY JO! :)
And now, for my picture. I wore the shirt from my church's running group, and there was someone snapping pictures of everyone wearing these shirts along the course. He got this picture of me crossing the finish line, eyes closed, taking in that moment…
I hope the feeling of crossing the finish line never gets old. I'll keep racing until it does… Even if it means being slow.
-Jess