Hey y'all! I'm linking up again for Runners Tell All! My favorite link-up series :)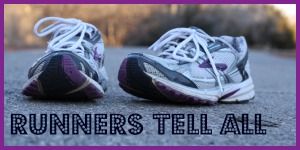 September's Prompt: Race Bucket List
What races would you love to do if you had the time/money? These can be as realistic or unrealistic as you want!
I had this crazy idea one day while I was stuck in my walking boot that instead of training for a full marathon, I would try to do 30 half marathons by my 30th birthday… I turned 25 last week, so that gives me just over 5 years to complete 26 halfs (I've already done 4, and I'm registered for 5 and 6). I'm calling it #jessdoes30by30 … I'm officially crazy. I have a google doc and everything.
That also means that my Race Bucket List has turned in to a list of races that I will eventually need to do in order to reach my goal… So in addition to running every local half marathon for the next 5 years (like the Flying Pig, Queen Bee, Air Force, etc.), I'll likely be participating in the following at some point:
Disney's Wine and Dine Half Marathon… Because who doesn't want to have a late-night exclusive party in Epcot?!
NYC Half Marathon … Mostly because I've never been to NYC and it sounds like a good time!
Nike Womens Half Marathon in Washington DC. Or San Fran. IDK, maybe both?
NFL Hall of Fame Half Marathon in Akron, Ohio… Mostly because the metal is pretty cool. And sometimes pro football players run it too.
Kentucky Derby Half Marathon … mostly because it's close. But really, it probably has a cool medal. And I'm all about that bling, bout that bling.
Rock and Roll Nashville Half Marathon … because I love Nashville, and drinking after the race just sounds so much better with live country music.
London Royal Parks Half Marathon … Because then I'll have done 13.1 in 3 different countries, and that's cool
Are any of these on your bucket list too??!